Tell us a little bit about yourself and your family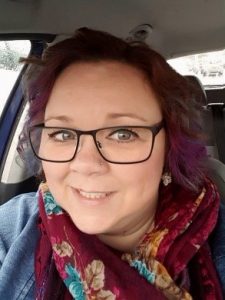 I'm Kelly and I'm mum to two little boys, Conor (7) and Iwan (5). I am a trained secondary teacher but gave up a stressful head of department job last year in favour of doing supply work around my pyrography and glass engraving business; something which had always been a hobby of mine and which I always dreamed of turning into a small business. I can honestly say I have never looked back as my children are growing up so fast and this is allowing me more precious time to spend with them whilst working around them from home.
What are your sons' favourite books?
Conor is now 7 and so is reading confidently on his own. He is currently really in to the Goosebumps books. Until recently he lacked confidence in reading but discovering the Goosebumps series made a big difference to him – I think it's a refreshing change to Biff, Chip and flipping Kipper! Iwan's firm favourite at the moment is a book called "Nuddy Ned" by Kes Gray and Gary Parsons. It's about a little boy who, after his bath, whilst his parents are sorting out his bed, decides that it would be far more fun to streak naked through the town. The book is written in rhyme and has lift the flaps on each page. Iwan shrieks with laughter throughout the whole story!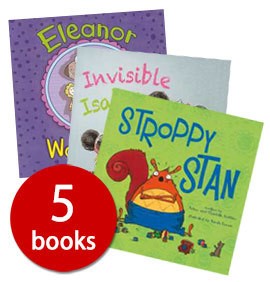 Which book do you most like reading to them and why?
When they were smaller we used to love reading anything by Julia Donaldson and "We're going on a bear hunt" and the boys used to join in as they loved the repetition. More recently we bought a set of books for the boys from The Book People and when they arrived I immediately thought they were so cleverly written and on the right level to appeal to little ones. I love the message each one conveys as "Stroppy Stan" learns to control his temper, "Invisible Isabel" deals with confidence issues after the arrival of a baby sister, "The little bully" learns that bullying others won't get him what he wants, in "Too shy for show and tell" they learn to overcome their nerves and and Eleanor the elephant learns to share.
What was your favourite book when you were a child?
I was a child back in the 80s when I guess Enid Blyton was a firm favourite on any kid's bedside table. I remember reading all the Secret Seven and Famous Five books but my all time favourite was "The Magic Faraway Tree". When I was 8 we moved into a new build where they were still building the rest of the houses on the street. From my bedroom window I could see the forest with all the huge trees (which would soon be knocked down to create the rest of the street). I used to imagine that the biggest oak tree was the faraway tree and imagine the adventures my friends and I would have if we ever climbed to the top. Unfortunately I generally fell out and skinned my knees after just a few feet of climbing!
Who is your favourite children's author and why?
It doesn't matter how old my kids get or how often we have read them, in my opinion nothing can ever beat Julia Donaldson. There is something instantly recognisable about any Julia Donaldson book and I love how they rhyme. I also really like Roald Dahl as the magical description in his writing transports the reader to a wonderful imaginary world!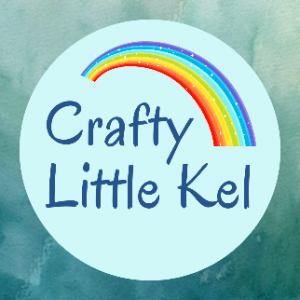 About Crafty Little Kel
We are a small, family run business, based in South Wales. We specialise in hand finished, customised and personalised gifts and products with the personal touch and pride ourselves on our high quality and excellent customer service, alongside our affordable prices. All our pyrography is done by hand meaning there is no mass machinery or lasers involved in our work.
The business is going from strength to strength and I have built up a great customer base with daily purchases through my website and Etsy shop and over 1,500 followers on social media. My stock is also displayed and sold at a local dessert bar in the town where I live which all brings in a steady income.
Visit www.craftylittlekel.co.uk or follow me on Facebook and Instagram