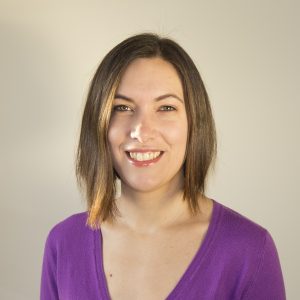 Tell us a little bit about yourself and your family
I'm Miranda Gregory, Mum to 2: Holly (6) and William (3) and wife to 1. Together with my husband Simon, we run GPS Return and we help people who have taken career breaks return to work. Simon works on the recruitment side of the business and I am the Career Mentor – working 1:1 with people to help them work out what it is they want to do and how they can get there. We live in beautiful Harrogate in North Yorkshire.
What are your children's favourite books?
Holly is a superstar reader and is enthusiastic about everything she reads. We have recently finished the Faraway Tree books. I think these were great for her imagination – Enid Blyton is so vivid that it was so easy for Holly to picture the fantasy world and it did influence her activities for a while, such as drawing and role play.
William LOVES a book called Cockatoos by Quentin Blake. The Cockatoos hide from their owner and reappear one by one on each page. He enjoys counting the birds each time and will never tire from it
Which book do you most like reading to them and why?
Holly recently got Matilda and 'Goodnight Stories for Rebel Girls' for her birthday and I'm really excited to be able to read these to her. I am looking forward to seeing how she is inspired or influenced by strong female characters, both fictional and in real life!
What was your favourite book when you were a child?
I loved books where I could envisage myself as one of the characters. I remember loving Malory Towers and the St Clare's books by Enid Blyton and I would have given anything to go to those schools!
Who is your favourite children's author and why?
I love the influence that Julia Donaldson has in our house and I imagine it's going to be that way for a while! Her rhyming style appeals to all ages and my children are so enthusiastic about the stories themselves. I like the fact that she has written some books for slightly older children so Holly is still getting a lot out of them. They are always so beautifully illustrated as well with bright colours which counts for so much!
Holly's not there yet, but I'm absolutely chomping at the bit to be able to read Harry Potter to her, as I think she's going to love JK Rowling's style and storytelling prowess
What do you look for when shopping for a new book for your child?
I just look for a strong story with a message that's going to appeal to children in a positive way. I'm afraid I don't really like anything that's too silly – but most of all I want reading to be enjoyable for both of them. I don't want to force reading for pleasure on them, so anything that gets them reading for fun gets my vote!
What would you like to see more of in kids' books today?
For Holly at the moment and for William eventually, I would like to see more chapter stories with strong female characters that are suitable for 6+ on a variety of subjects – fantasy, sci-fi, adventure.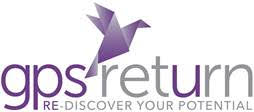 About GPS Return
Miranda Gregory founded GPS Return with her husband Simon in 2017 to help people who have taken career breaks to return to work. They focus on helping people find life-friendly roles through Recruitment and Career Mentoring and have become passionate about promoting flexible working and helping people regain their self-confidence. Miranda runs a FB Group called The Returners' Tribe to provide guidance and support to anyone who is thinking about returning to work. They live in Harrogate with their 2 children.