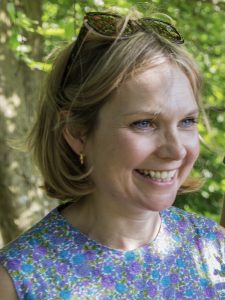 Tell us a little bit about yourself and your family
Hi, my name is Daisy. I am a South-East London girl and I live in Peckham Rye with my husband and three children (Flint aged 9, Jackson 7 and Honey 18 months).
I run Raise and Shine,which helps parents better manage the everyday challenges of parenthood through evidence-based parenting and mindfulness skills. As a previously self-confessed 'parenting education' sceptic (I thought parenting courses were just for the totally reckless!), I discovered the techniques I teach by chance, but they transformed our family life so much for the better that I went on to train as a parenting coach. Given that everyday parenting is such a hard job, I now believe all parents should be taught this stuff!
What are your children's favourite books?
We have always enjoyed reading with our children and the bedtime story reigns-on strong even now the boys are older and can read for themselves.
The whole family is enjoying re-reading some of the favourites from when the boys were tiny such as The Tiger Who Came to Tea by Judith Kerr, Alfie Gets in First by Shirley Hughes, Little Rabbit Foo Foo by Michael Rosen and the fantastic Hairy Maclary series by Lynley Dodd. However, she discovered her own favourite from the library: Monkey and Me by Emily Gravett. She spontaneously dances to the rhythm of the words and enjoys pretending to be the animals, emulating the little girl in the illustrations. She missed it so much it went back to the library we had to buy it for her!
Which book do you most like reading to them and why?
I love to read Dr Suess' Oh The Places You'll Go (although I am always at risk of welling up when I do!) because I love the poignant 'life' message about perseverance, resilience and determination that lies beneath the curious story and illustrations and the creative and entertaining word-play and rhyme that is characteristic of Dr Seuss.
What was your favourite book when you were a child?
My favourite book when I was a very small child was The Winter Bear by Ruth Craft and Erik Blegvad a book that has beautiful illustrations and recounts in rhyme the adventures of three children who find an abandoned teddy bear, while out on a winter walk.
I love it because it really evokes the joy of winter in childhood and it is a book that continued to have resonance for me after childhood because one winter's day many years later, when I was a student in Kent, I was driving one of my housemates to the pub (as you did back then!) and, as we drove, he commented on how the landscape reminded him of a picture from a book from his childhood. I guessed he was talking about The Winter Bear as the same thought had struck me, and sure enough I was right! It turns out he loved that book too and that his mum had liked the winter landscape illustration so much, she had painted it herself and had it framed on their sitting room wall. Many years later again, now that housemate is my husband and partner of 22 years, and his mum has kindly painted another Winter Bear picture for our sitting room wall!
Do you have a favourite children's bookshop? 
My favourite children's bookshop is Mr B's Emporium on John Street in the heart of Bath, although I have never actually been! That's because two years ago my dad bought my two boys one of the best Christmas presents they have ever had – a Mr B's Bespoke Reading Subscription. You begin by completing a short questionnaire so that they get a feel for your reading tastes and then one of the Mr B's team is appointed as your dedicated 'bibliotherapist' and a hand-picked book is sent to you each month, chosen especially to suit you. Every book arrives through your letterbox beautifully presented in brown paper, string and wax seal – the boys get excited each time their new package arrives! We all like it because it means they get to experience a far broader repertoire of authors than we might otherwise (as much as we love him, we'd read all the Roald Dahl we could!). It was such as successful present my dad kindly renewed the subscription for them this year too.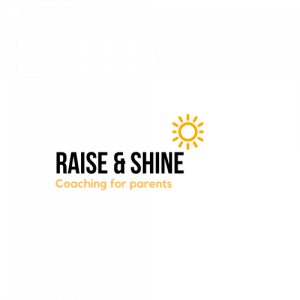 About Raise and Shine
Raise and Shine provides parenting and mindfulness skills courses for parents in South-East London. It's about staying calmer, gaining more co-operation from and building stronger, trusting relationships with your children.
It is not a set of commandants, but a flexible toolkit that parents can use to help make family life a bit easier, happier and brighter.
And, it genuinely works.
Daisy x
Instagram @raiseandshinewithdaisy