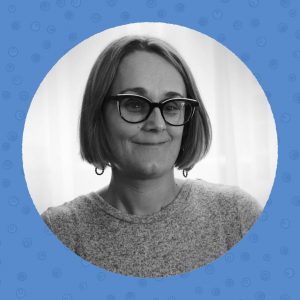 Tell us a little bit about yourself and your family 
My name is Rebecca Moore, I am a psychiatrist working with women in London to support their mental health through pregnancy and early motherhood, infertility or PMS and I am also the co -founder of Make Birth Better a national collaborative working to reduce the life changing impact of birth trauma.
I have two wonderful kids, Dorothea who is 12 and Arthur who is nearly 10 years old. I live in South East London which I love!
What are your children's favourite books? 
Currently my daughter loves anything by Suzanne Collins (The Hunger Games) or Holly Smale (Geek Girl), and my son loves Manga novels.
Earlier on in their reading journey they both absolutely adored Rhinos Don't Eat Pancakes by Anna kemp and its illustrations by Sara Ogilvie. It's a hugely charming and funny book about a rhino that moves into a family home and the illustrations are just gorgeous. It ends up being a story about loving someone and saying goodbye and my kids requested it over and over again. Anna's previous book – Dogs Don't Do Ballet – was also read on repeat too. We especially like the sequences where the dog was hiding on the bus and we had to find him in disguise, very funny.
Which book did you most like reading to them?
I used to love reading the novel The Unbelievable Top Secret Diary of Pig to them, by Emer Stamp. It's so unusual and it made us giggle a lot. The drawings are wonderful and underneath the lighthearted story is a deeper story about how we care for our farm animals and the power of teamwork. Highly recommended!
What was your favourite book when you were a child? 
My favourite book without question was Masha by Mara Kay, I read it over and over again and it transported me from Derbyshire to Russia. I used to borrow it pretty much every month from our tiny local library. It's out of print now and I have tried unsuccessfully over the years to buy a copy to reread as an adult and to give to my daughter to read.
It tells the story of Masha a shy girl from an impoverished family who begins to attend a boarding school for young ladies in St. Petersburg, called the Smolni Institute. The boarding school becomes Masha's world and the book follows her through adolescence, graduation and a new life weaving in Russian history. It was one of the books that ignited my love of other places and travel and I made it to St Petersburg years later which was amazing!
Who is your favourite illustrator?
It would have to be Tove Jansson of the Moomins fame. The style is so distinctive and elegant all drawn in black and white. I loved the books as a child especially the names and the enigmatic Snufkin was my favourite. Tove is such an elegant writer and artist.
Do you have a favourite children's bookshop?
My favourite bookshop is Rye books on Northcross Rd in East Dulwich. The owner is brilliant at recommending new reads for my kids and they are in love with his dog George who is usually sprawled somewhere snoozing. They have a great range of comic novels such as the Hilda and the Lumberjanes graphic novels which my daughter really likes. The shop is really welcoming and has places to sit and pause and have a coffee and cake. They have a great selection of adult books too plus they host really varied community events with local authors.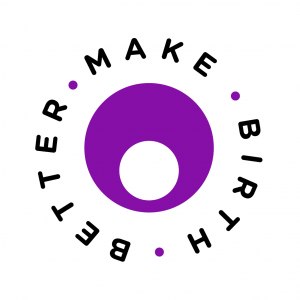 About Dr. Rebecca Moore
Dr Moore is a consultant psychiatrist who specialises in assessing and treating women, for pregnancy planning, with anxiety or depression, PMS or during and after pregnancy, www.drrebeccamoore.com.
She is the co-founder of Make Birth Better a national collaborative of parents and professionals working to raise awareness of birth trauma by campaigning, education and research based practise. Any parent who has had a difficult birth experience is welcome to join us via www.makebirthbetter.org, we have an active online group especially on Instagram @birthbetter