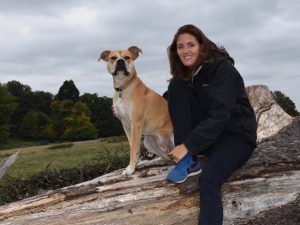 Tell us a little bit about yourself and your family
Hi, I'm Katie, soon to be a Mummy of two, but currently loving life with our 2 year old Theo, and our other 'child', a lovely rescue dog called Anna. I live in Emsworth, Hampshire, having recently relocated from London – a decision that has been amazing as we all love being by the sea. When I'm not parenting I'm kept busy running And Other Memories, an album design company.
What is your son's favourite book?
It's  difficult to name one favourite book as I'm really lucky in that Theo is like me and loves books! We read so many every day, but there are a few we keep coming back too. 'Where is the Green Sheep?' by Mem Fox and Judy Horacek was given to Theo by a family friend on a recent visit to Australia, and he LOVES it! We go through each page looking at all the different types of sheep and we've created our own little actions for each one. One of the last pages has lots of different sheep doing different activities and we spend hours, drinking their tea, eating their cake, playing in their sandpit etc. The last page is where you find the Green Sheep, but Theo knows that now and won't let me turn past the page with all the different sheep because he doesn't want it too end when we find the Green Sheep!
Which book do you most like reading to him?
One of the books I really enjoy reading is 'Don't Wake the Bear, Hare!' by Steve Smallmon and Caroline Pedler. We got it as part of a box set by Little Tiger Press called the Big Box of Animal Stories, and it is a really fun and lovely read. Written in rhyme, it flows really well and I just never get bored of it no matter how often we read it. It's also really beautifully illustrated. It's a story about some animals planning a picnic party, when they discover a bear asleep in a tree. Needless to say they are really scared of the bear and don't want to wake it, so tiptoe about getting ready. When the hare wakes the bear by mistake they are all terrified, but the bear surprises them by joining their party where they all become friends. As well as being a really fun read, I think it carries a great message about not judging people before you get to know them, and how important it is not to make assumptions!
What was your favourite book when you were a child?
A firm childhood favourite was 'The Owl and the Pussycat' by Edward Lear. My Mum used to read it to my brother and I every single night after our bath. We would be wrapped in our towels, snuggled together on her lap as she read to us, and it was a huge part of our routine. We loved joining in once we knew the words and even now it brings me pleasure reading it. I think because I read so much as a child (and still do) it is one that really sticks out too me as we read it over and over again, whereas when I read by myself I'd devour a book and then move on to the next one.
Who is your favourite children's author?
It's a bit old fashioned but my favourite children's author has to be Enid Blyton. I devoured all her books as a child, particularly the Famous Five and Secret Seven series.  I think she played a huge part in why I love to read so much, and even though the stories are old now, I really hope my children will get the same enjoyment out of them when they grow up!
What do you look for when shopping for a new book for your son?
Mostly I look for a story that I think will appeal to my son, because at his age I really just want to develop his love of books and reading, so a good story and illustrations are a must at the moment. On top of that, I like his books to have an underlying message about the world, or the way to behave. I love books that illustrate compassion and kindness, as well as ones that help him to understand his feelings and the way to manage them, for example, 'Pip and Posy, The Super Scooter' by Axel Scheffler has great illustrations that bring the story to life, but also teaches about snatching others toys and how that makes each person feel.  Books like this, that have a simple message that isn't too in the face, I think are great learning tools.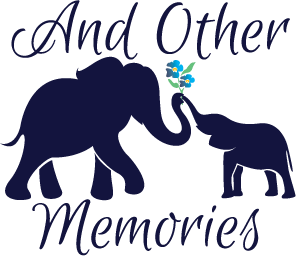 About And Other Memories
And Other Memories create beautiful and luxurious personalised photo albums, memory books and scrapbooks that will preserve the most special moments of your life for generations to come. Each exquisite book is a stunning keepsake that will tell yours or a loved one's story with contributions from friends and family. Encapsulating treasured memories of holidays, weddings, special occasions and even entire lives through photos, stories, quotes, poems, doodles or illustrations, each book is truly unique to you. Be it for yourself or someone else, our stunning leather, natural cloth and acrylic bound memory books are the ultimate in personalised gifts. And because we are all about the personal, we now also have a 'buy now' range of personalised notebooks, guest books and visitor books.
Find us at:
www.instagram.com/andothermemories
www.facebook.com/andothermemories