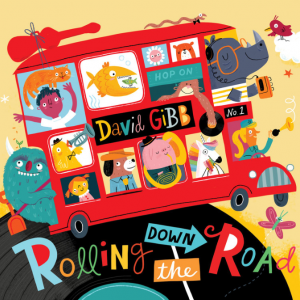 I'm not going to lie – children's music drives me bonkers. I totally understand that I am not the target audience but why does it have to be so annoying!
We listen to a lot of music at home and Ivy and I generally take it in turns to pick songs as our tastes are very different. This means poor Spotify regularly bounces between Peppa Pig and Fleetwood Mac, with some nursery rhymes thrown in for good measure.
However we recently received the newest album from family singer songwriter David Gibb – Rolling Down The Road – and I think we have finally found some music we agree on. David has a great voice and the songs cover an eclectic mix of genres, from rock and folk through to jazz and country.
We took the album on the ultimate road test – a 4.5 hour journey from London to Wales – and it passed with flying colours. Ivy picked up some of the lyrics and started singing along and even Ivy's grandmother joined in!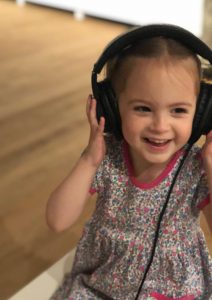 There are 15 tracks in total, each of which shines a light on a different childhood pleasure, be it searching for buried treasure, riding on the top deck of the bus or building a tree house.
Ivy's favourite is the extremely catchy 'Sunflower', which is about the joy of growing your own flowers in the garden, and I always find myself swaying along to 'Dance Little Baby', which has a lovely female guest vocal from Lucy Ward.
The album is officially out tomorrow (August 23rd, 2019) and you can get your copy here:
http://www.davidgibb.com/shop/rolling-down-the-road-cd-album-pre-order
Disclosure: We were provided with a copy of this album in exchange for an honest review