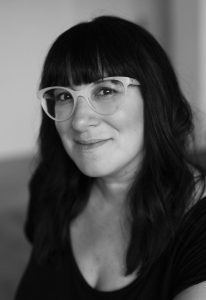 Tell us a little bit about yourself and your family
I'm Julie Comfort. Originally from the US, I have lived all over the world including San Francisco, Indonesia, Austin, Costa Rica, Mexico, New York, and now Berlin, where I am putting down roots with my Danish partner and our two wonderful daughters, Tully (12) & Nova (1.5). I work as a freelance experience designer and brand strategist and am also the publisher and editor of Rabbel, the creative print magazine for fierce-hearted girls.
Since we are a multi-cultural family, we have a pile of books in three languages: English, Danish, and German. I try to read the Danish picture books with my daughter as it helps me improve my Danish as well.
What are your children's favourite books?
My older daughter loved Wildwood by Colin Meloy. We read it together when she was about 5 or 6, and then she reread it herself last year. My younger daughter hasn't gravitated toward a favourite yet.
Which book do you most like reading to them?
We don't have enough English picture books at the moment, but my current favourite to read is an old copy of Madeline, probably just for the nostalgia of it being a primary book from my own childhood, but also for the pithy prose and quirky illustrations.
What was your favourite book when you were a child?
Outside Over There by Maurice Sendak. It's a truly strange tale of a girl who has to rescue her kidnapped baby sibling from a goblin wedding while their mother is emotionally absent. I was (and still am) captivated by the luscious illustrations, particularly the imagery of a small girl in a yellow cloak flying out a window, and the stolen baby replaced by one made of ice. It's delightfully offbeat and features a strong female main character.
Who is your favourite children's author?
Oliver Jeffers. There is something so tender and unexpected about his stories and illustrations.
And your favourite illustrator?
It's hard to choose just one, but I was really in love with the illustrations Carson Ellis did for the Wildwood series, which I read with my older daughter when she was a bit younger. I adore the simplicity mixed with unexpected intricate details, and the restrained colour palettes.
What do you look for when shopping for a new book for your child?
I always gravitate to the artwork first. As a visual person I totally judge a book by its cover, and would probably reject buying a great story if the illustrations didn't grab me. Beyond that I am always looking for strong female characters and underrepresented voices.
Which character in children's literature do you think is the best role model for kids?
I don't know if she's really a great role model, but I've always loved Pippi Longstocking for her messy imperfectness and rebellious spirit. I appreciate that she breaks conventional ideas about how girls should behave.
What would you like to see more of in kids' books today?
One thing I like about Danish children's literature is that it doesn't feel the need to tie everything up in a nice bow at the end. It allows the reader to sit with uncomfortable, unresolved emotions, which I believe helps foster empathy. I wish more books for kids would break from the need for neat resolution, since that's not always the way life goes.
Do you have a favourite children's bookshop? 
I don't have a favourite bookshop, but one of my happy places in the world is the children's library in Gilleleje, Denmark. They've converted the space under the stairs into the cosiest little reading nook for kids that encourages hours of leisurely reading and playing.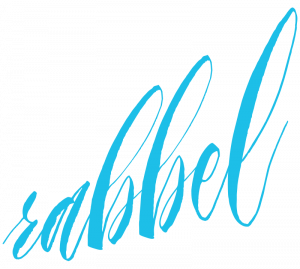 About Rabbel Magazine
Rabbel is a biannual print magazine for preteens that's elevating the voices of women and girls around the world through inspiring and uplifting creative content. It exists to redefine the mirror fierce-hearted girls are seeing themselves in and to validate the courage, intelligence, and fire they feel as they find their way in the world.