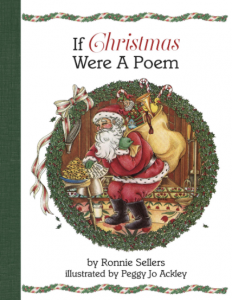 Most of our Christmas books are adventure stories with a hint of humour but nestled in amongst them is this traditional rhyme which celebrates the joy of the festive season (and makes me feel super nostalgic!).
What are your favourite Christmas traditions? In this beautiful book we follow a young girl as she tells us all about the things which make the holiday season special for her. We see carol singing, dancing and evening trips into town to see the lights. There are crafts and gifts and special times spent with friends and family.
As she waxes lyrical about Christmas she also ponders what makes it so wonderful. It's not just about people and presents or even the nativity. It's all these things and so much more.
The rhyme is lovely to read aloud and the old-school illustrations in reds and greens really add to the warm and snuggly feel. It's perfect for bedtime and I plan to read it with Ivy on Christmas Eve to settle her down to sleep.
Buy from Bookshop.org and support independent bookshops: https://uk.bookshop.org/a/155/9781531912178
Buy fom Amazon UK: https://amzn.to/37ofI1L
Note these are affiliate links and Ivy's Library will receive a small commission if you choose to purchase through them.
Disclosure: The publisher provided us with a copy of this book in exchange for an honest review.