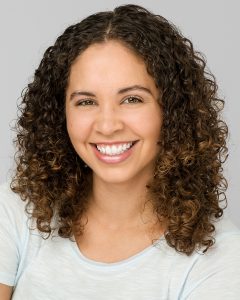 Hello Hannah! Thank you so much for chatting to me about your new book 'Anita and the Dragons'. Could you give us a quick overview of what the book is about?
Hi Shelley and Ivy, wonderful to chat with you! Anita and the Dragons is about a young girl named Anita who lives in the Dominican Republic. She watches the planes come and go from her island, which she refers to as dragons. One day the time comes for her to face the dragons and leave the island she loves. It's a story of bravery and finding the power within.
What inspired you to write this story?
It was inspired by my mom's immigration story from the Dominican Republic to America when she was a child. I admire her courage to make that transition so young. She's always led by example in showing us how to face our fears and take big steps in life.