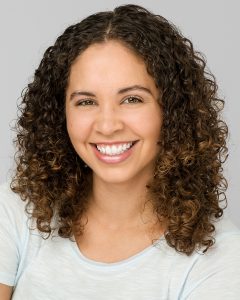 Hello Hannah! Thank you so much for chatting to me about your new book 'Anita and the Dragons'. Could you give us a quick overview of what the book is about?
Hi Shelley and Ivy, wonderful to chat with you! Anita and the Dragons is about a young girl named Anita who lives in the Dominican Republic. She watches the planes come and go from her island, which she refers to as dragons. One day the time comes for her to face the dragons and leave the island she loves. It's a story of bravery and finding the power within.
What inspired you to write this story?
It was inspired by my mom's immigration story from the Dominican Republic to America when she was a child. I admire her courage to make that transition so young. She's always led by example in showing us how to face our fears and take big steps in life.
Anna Cunha's illustrations are stunning and really bring your story to life. How did you feel when you saw the final version of the book?
They truly took my breath away! I feel very blessed to have worked with Anna. Her illustrations were more than I could have imagined and so accurately captured the emotions and story I was trying to tell.
Have you always wanted to write children's books?
Not at all. I thought for a while I would write stage plays, then strictly novels. Children's book came about for me after I had my own children and didn't see the stories I wanted for them reflected on the shelves. I began to write my own to tell them, then one day decided to venture into the wonderful world of publishing and share them with other children who I hope find windows of their lives in my books.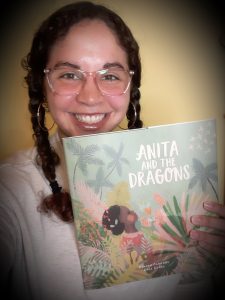 What do you think are the key ingredients for a great picture book?
The biggest ingredient I always share is to write what you love and to write the book you want (or wanted) to read. Don't try to write the next bestseller, or what you think is "in." Write from the heart and somehow it always falls into place from there. Also this quote keeps me motivated each time I second guess if my book is good enough: "A book that doesn't meet all your goals, can still help you down your path."
Do you recall your favourite picture books from when you were a child?
"Goodnight Moon" was a favorite of mine also my parent's recall reading The Muppet Babies' "Beans Boo Boo" to me hundreds of times. As I got older The Magic Tree House Series were the first books that really made me think, "I want to write like this one day."
Thank you so much for taking the time to talk to us! If any of our readers want to find out more, where can they find you? 
Thanks so much for having me! I'm most active on Twitter @hannahacarmona and on youtube at www.youtube.com/hannahcarmona. Additionally, sometimes I remember to update my website and that can be found at www.hannahcarmona.org
ANITA AND THE DRAGONS is now available in all good bookshops! OR, buy your copy from Lantana's online shop and donate a book to children who need books with your purchase: www.lantanapublishing.com