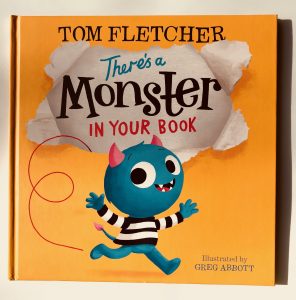 This gorgeous book only arrived this morning but by mid afternoon it had already been read 6 times and caused a major giggling episode.
Written by the lovely Tom Fletcher and illustrated by Greg Abbott, this riotous read guarantees amusement from the very first page.
There is a monster in your book and you need to get him out! Follow the instructions to try and shake, tickle and spin the cute little creature out of the book. But what happens when he actually escapes?