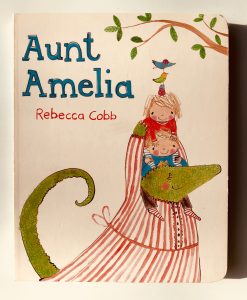 Everyone needs an Aunt Amelia in their lives!
This gorgeous book is about a little boy and girl whose Mummy and Daddy leave them overnight with their Aunt Amelia. They are really unhappy about this as they don't remember ever meeting an Aunt Amelia and they don't want to be looked after. They especially don't want to abide by the list of instructions that their parents leave behind.
However when Aunt Amelia arrives she is not at all what they expect and her interpretation of the list means they have a truly magical day.
Written and illustrated by the amazingly talented Rebecca Cobb.
Buy it now: http://amzn.to/2iwQp6A