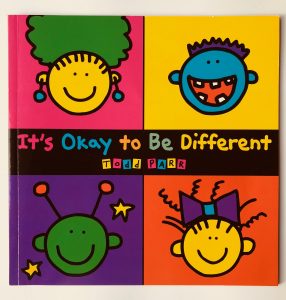 Ivy loves the illustrations in this colourful book which celebrates everyone's differences.
Have big ears? That's fine. Got an invisible friend? No problem. Come from a different place to your friends? That's okay. Like to eat macaroni cheese in the bath? Cool!
It's a really positive and happy book and you can't help but smile when reading it. Nice work Todd Parr!
Buy it now: http://amzn.to/2zV6tDp