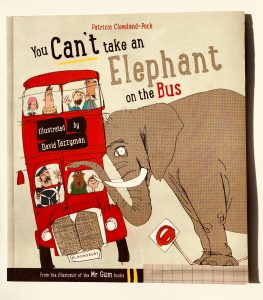 This funny little book gives some pretty solid advice on animals and public transport.
Want to take an elephant on a bus? Nope.
Put a camel in a sailboat? Nope.
Get a whale to ride a bike? Nope. 
Leave a bear in charge of an ice cream van? Nope, nope, nope!