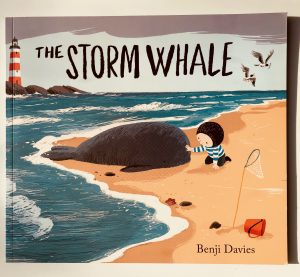 We love The Storm Whale by Benji Davies. The illustrations are beautiful and the simple story is really heart-warming.
Noi lives in a little beach house with his dad and 6 cats. His dad is a fisherman and he spends most of the day out at sea, leaving Noi on his own to entertain himself.
One day, after a storm, Noi finds a little whale washed up on the shore. He's not quite sure what to do so he takes the whale home, gives him a bath and talks to him all day to keep him calm.
But soon it's time for his dad to come home, and what will he say when he finds Noi's new friend in the bath?
Buy it now: http://amzn.to/2nlZwcz