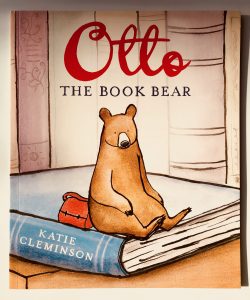 Otto is a little bear who lives on the pages of a book – but he has a special secret. When no one is looking he can climb out of the book and roam free!
He loves the children he belongs to and he loves exploring their house – however one day a removals van comes and takes everything away, but leaves poor Otto behind.
Otto bravely packs a bag and sets out find a new home but the city is big and scary and not at all like his lovely warm book.