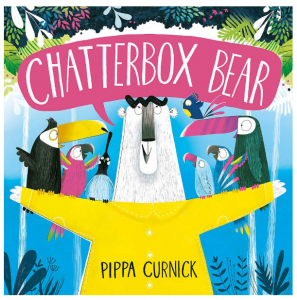 Gary the bear loves to chat. He chats at the supermarket, he chats in the library and he even chats in the bath! The trouble is, he's giving all the other bears a headache with his incessant 'Raar-ing'.
The chatterbox bear decides to set off on an adventure to find some animals who like to talk as much as he does. He sets sail on a boat and eventually he finds himself on an island surrounded by chatty birds. However they all speak Bird and can't understand Bear.
They try to make sense of all Gary's 'Raars' but they are baffled by the noises he makes. Why can't he just Squawk like they do?