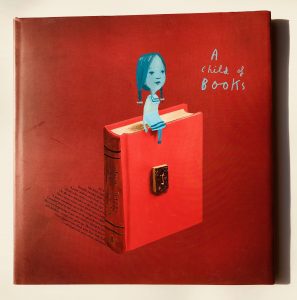 This book is so beautiful that it made me cry on the first read through. Ivy received it on her birthday and it really is a perfect gift for a book-loving child.
The story tells of a little girl who sails across an ocean of words to invite a little boy on an imaginative journey with her in a world of stories.
The pictures don't do it justice, but if you look closely you can see that the illustrations are all made of words from classic children's literature – including Gulliver's Travels, Robinson Crusoe, Pinocchio, The Swiss Family Robinson and many more.
It looks and feels like something she can treasure for years and years. Go buy it – I cannot recommend it enough!
Buy it now: http://amzn.to/2Bh6c1h