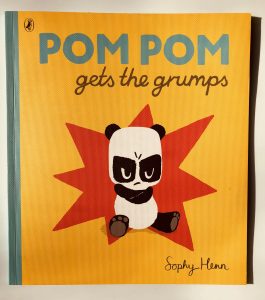 Pom Pom the Panda is having a bad day.He got out of bed on the wrong my side and now nothing is going right.
He can't find his blanky, his cereal is all soggy, the sun is too shiny and the birds are too noisy. When he gets to school his friends try to cheer him up but he yells at them to go away. Will he be able to recover from the grumps and will his friends forgive him?
We love the cute illustrations in this one and the story teaches a good lesson about saying sorry.
Buy it now: http://amzn.to/2CnlJdT