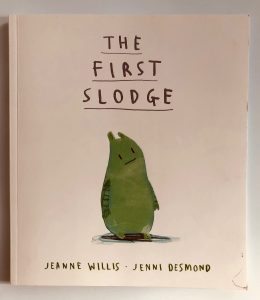 This adorable little green thing is a Slodge and she is the very first creature on earth. She watches the first sunrise and the first sunset and as she surveys the world she thinks it all belongs to her.
However one day she awakens from a nap to discover that someone or something has taken a bite out of her fruit. She soon discovers there's another Slodge who looks just like her.
Learning to share her world proves difficult but when the two Slodges are forced to work together to survive they realise that life just might be better as a twosome.
Buy it now: http://amzn.to/2o6GUuh