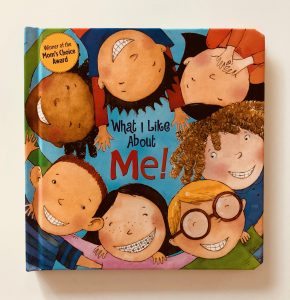 We love this award-winning little board book which celebrates the fact that every child is different.
Each page focuses on a difference which could be perceived as a flaw in the playground (kids can be cruel!). It takes that point of difference and turns it on its head, showing your child to see the positives rather than the negatives.
Whether you're short or tall, have crazy eyebrows or out-of-control hair, or wear glasses or braces, the smiling faces on these pages show that being a little bit different is what makes you special.
Buy it now: http://amzn.to/2IInp4B