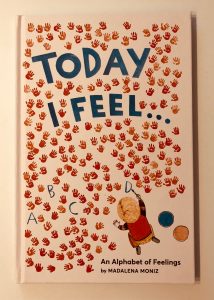 I bought this book online on a whim purely because I fell in love with the artwork on the front. I had no idea what it was about or whether it was any good but fortunately when it arrived the contents lived up to the cover!
The book is an alphabet of feelings, with each double page dedicated to one letter/emotion and a corresponding image. The range of emotions covered is really wide and the beautiful illustrations and colours give a fantastic sense of how each one feels.
From Adored and Brilliant to Yucky and Zzzz (via Jealous, Patient and Warm) this gorgeous book is a fantastic way to start discussing emotions and feelings with your child.
Buy it now: https://amzn.to/2uCxnSj