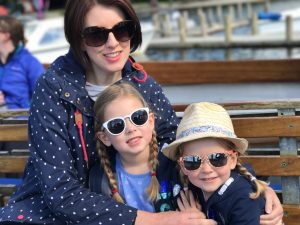 Tell us a little bit about yourself and your family
Hi, I'm Julie and I'm mum to two gorgeous girls aged 6 and 4. We live in South Yorkshire in a village on the edge of the Pennines, from where I run my marketing and copywriting business.
Which book do you most like reading to them and why?
A Squash and a Squeeze by Julia Donaldson and Axel Scheffler is a fantastic book to read to young children. It's about a little old lady who grumbled that her house was too small, she then met a wise old man who tells her to take in an assortment of animals, culminating in total chaos, as you might imagine. At the end of the book he tells her to "Take them all out" and then she realises that her house was fine as it was.
I believe the story is based on an old folk tale or fable and it certainly carries a good message – be grateful for what you have, it is enough. However, it presents this message in a funny and subtle way, which my girls find very entertaining. They love to join in with key lines that are repeated throughout, often putting on a silly voice for the old lady "My house is a squash and a squeeze".
I enjoy it as it is quite a challenging read due to the rhymes – I like to read certain parts of it fast to intensify the mayhem and then slow down just before the next animal enters the house. You can't really go wrong with Julia Donaldson, but I think this is one of her best.
What is your daughters' favourite book?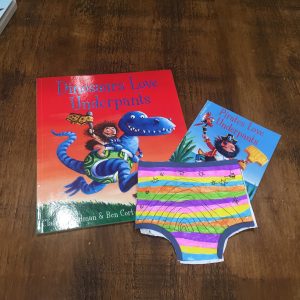 My girls have both always enjoyed the Aliens Love Underpants books by Claire Freedman and Ben Cort. No matter how many times we read them, they still seem to find the idea of underpants – and various characters wearing them over their clothes – hilarious. The series of books also includes Dinosaurs Love Underpants and Pirates Love Underpants (my personal favourite as it allows you to put on a hammy pirate accent!).
At the beginning and end of each book there is a page with a selection of pant pictures and they insist on spending a couple of minutes choosing their favourite pants and then assigning outrageous bloomers and knickers to our family members – this never fails to entertain. For me, the great thing about these books is that they are just plain good fun, they are also nice to read as they rhyme and are actually quite funny for adults too.
What do you look for when shopping for a new book for your child?
When I'm shopping for a new book I primarily look for beautiful and interesting illustration first, and then the story second – but the story has to be great too! For young children, the pictures have to transport them to a colourful, magical world that fires up their imaginations.
Do you have a favourite children's bookshop? What makes them great?
Whilst there is something very special about perusing shiny new books in a bookshop, in recent years I've turned to charity shops as my main source of books – both for me and my girls. I like how the books are jumbled together, meaning you never quite know what you are going to find. There's a little village near us called Holmfirth (where they filmed Last of the Summer Wine) and it has a great selection, plus an Oxfam Book Shop, where I never fail to find some good reads.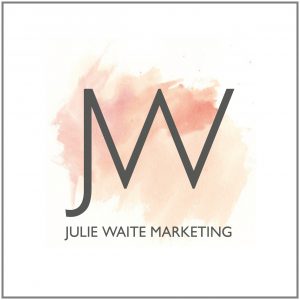 About Julie Waite Marketing
I offer marketing support for businesses looking to find the essence of their brand and convey it authentically and professionally. Much of my work involves copywriting, including websites, blogs and email newsletters, I also write for an early years magazine, Teach Early Years.
Facebook: https://www.facebook.com/JulieWaiteMarketing/ 
Twitter: https://twitter.com/JWaiteMarketing