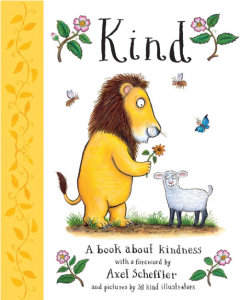 Every parent hopes that their child will grow up to be kind, and for that reason I think this book should be on bookshelves everywhere. It teaches children the value of kindness and the difference it can make to the world.
The tiniest little things can turn someone's whole day around and they cost you absolutely nothing – a smile, a hug, a hand to hold. The book asks children to think about what they can do to help those around them. This could be something as simple as carrying a bag, being a little bit patient or sharing your toys.
It also encourages kids to think about how others might be feeling. If there is a new person in their class then they might be nervous or scared, so how can they make it easier for them?