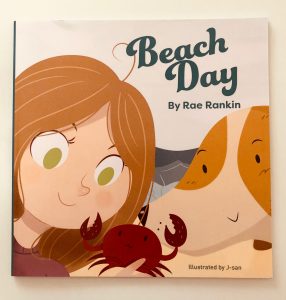 Ivy will be going on her very first beach holiday this year so we've started to read some books about it to get her excited and so that she understands a little about what to expect.
This one, by Rae Rankin, follows a little girl called Penny as she enjoys a much anticipated day at the seaside. We watch as she does cartwheels on the shore, builds sand castles with her dog, collects shells, plays with a Frisbee, explores rock pools, and even flies her kite. I particularly like the fact it shows your child all the wonders of the beach but also takes the time to point out that you HAVE to put your sun cream on before you can run and enjoy it!
I was fortunate enough to grow up near the beach and this book conveys the excitement of a beach day perfectly. The bouncy rhyme carries you along and the adorable wide-eyed illustrations highlight the wonder and innocence of each fascinating new discovery.
Buy it now: https://amzn.to/2rolB9b