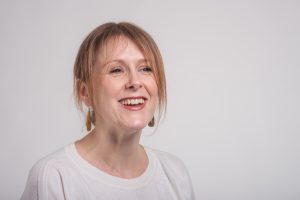 Tell us a little bit about yourself and your family
I am Emma Fulton and I am a career coach living in South East London. I support women with children to make sense of their careers after they've become parents so that they can find work they love or love what they do again. I have 3 boys who are 9, 2 and 1.
What are your children's favourite books?
I have read a bedtime story to my eldest since he was tiny, including reading all 4,224 pages of the 7 Harry Potter books to him. I feel really lucky that he still lets me read to him now. It's been such a bonding experience for us.
The standout favourite by a mile from his toddler years was "Aliens Love Underpants" by Claire Freedman.  I would read it to him every night.  It's a rip-roaring adventure where the naughty aliens land on earth and make mischief with all manner of different pants until they manage to create something that will sling them back into space.  Daft but fun.
My 2 year old loves "Oi Frog!" By Kes Grey. It's a wonderful conversation between a frog and a cat about what frogs are meant to sit on (frogs sit on logs, of course). It's full of fantastically silly, tongue twisting rhymes.  We have lots of fun with the characters.  The cat is often haughty and superior, while the frog is a cheeky cockney.  My favourite line is where the cat tells the frog that frogs only sit on logs and that "It's not about being comfortable, it's about doing the right thing."  We could all learn something there, I'm sure!
And the third book (if I'm allowed!) is Calm Down Boris by Sam Lloyd.  It's a puppet book all about a lovable, orange monster called Boris. The story is full of instructions such as to comb Boris's hair or feed him. In return he is full of kisses to say thank you. My little ones love Boris talking to them and giggle madly when he kisses them.
Which book do you most like reading to them and why?
I love Giraffes Can't Dance by Giles Andreae.  It's all about how Gerald the Giraffe can't dance and is mocked by the other jungle animals at the annual Jungle Dance.  Until one day, he meets a cricket who teaches him that it's all about finding a song that you love. It's a lovely celebration of individuality and triumph in achievement. I love the metaphor that we can all do anything we want if we work out our own approach and way to do it.
My favourite classic has to be Winnie the Pooh.  What a character! I love its incredible mix of daft conversations and wisdom. I am always bowled over by how timeless it is. Unlike other older books, there are no dated attitudes towards children in it.
What do you look for when shopping for a new book for your children?
I often go for are books that include discussion of feelings. As a mother of boys, I do everything I can to ensure that my boys are emotionally literate. There's so much being done to help girls to have positive role models to look up to. The wonderful Good Night Stories for Rebel Girls series is great example. But it's equally important that the other side of the coin is addressed and that we support our boys to have a positive relationship with their emotions and to feel comfortable expressing them and that the norms of what it means to be a boy/man are changed.
What would you like to see more of in kids' books today?
Because I am a career coach I spend a lot of time thinking about how I can support my kids to go for whatever excites and interests them so that they end up with careers and lives that are fulfilling and interesting. I love anything with the message that you can do anything you want and that you need nothing more than your imagination and a willingness to try and you can create something fantastic. A favourite on this theme is the Dr Seuss book 'Oh the places you'll go."
Other key messages I look for are those that are that they help children to be emotionally literate and that promote resilience. And anything that addresses gender bias and normalises equality of boys and girls gets a big tick. It's interesting to see the shift that there has been in the 7 years between my eldest and baby 2 in what is being discussed and published on this.
Do you have a favourite children's bookshop?
I have to give a shout out to Ottie and the Bea in Blackheath. It is a toy shop with an incredible collection of books, a book club for older children and regular book related events. What I love most about it though is that the owner, Julia is so knowledgeable and passionate about children's literature, curates such a lovely collection of books to sell and is always on hand with advice about what to read next.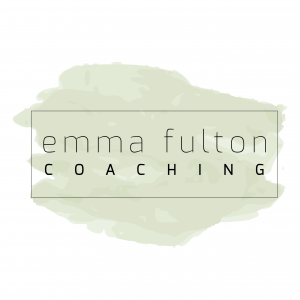 About Emma Fulton Coaching
I help busy women with children who are in the midst of the 'childcare years' and find that their priorities have shifted (whether subtly or completely) to take a step back and make sense of their careers and realign them with their changed priorities.  I offer workshops, events and a group coaching programme for women returning to work after maternity leave or extended breaks from work.
I can be found on:
Facebook – https://www.facebook.com/emmafultoncoaching
Instagram – @maternity_natters
LinkedIn – Emma Fulton