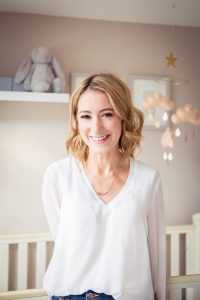 Tell us a little bit about yourself and your family
I'm Jo, founder of Lobella Loves and mental health advocate. I live in East London with the hubby and my little girl who is three. I drink too much tea and wine, and not enough green things! I used to be a lawyer but decided I needed and wanted more to do more in my life. Suffering with postnatal depression (PND) after my little girl arrived, I knew I needed to help other women finding themselves alone and shamed.
What is your daughter's favourite book?
She's a real bookworm, so pinning it down to one is tricky. Right now, she's loving, 'You Can't Take An Elephant On the Bus' by Patricia Cleveland-Peck. It's a fabulously silly tale about why various animals aren't suited to different forms of transportation and without giving too much away, where they all end up is far more fun. It's a delightfully energetic, beautifully illustrated, funny book and I love that it rhymes, making it a joy to read aloud.
Which book do you most like reading to them and why?
It's actually one of the books we sell, 'She's Not Good For a Girl, She's Just Good' by Suze Hemming. The story of a little girl called Flo, a sporty girl who can't believe her classmate Frank's silly assumption that girls can't throw. To prove her classmate wrong and smash the age-old stereotype that girls are rubbish at sports, Flo challenges him to a ball toss and race. The delightful twist is that Flo doesn't win outright. It's a draw. They're equal. She exclaims, "I'm a girl, you're a boy and we're both winners." And Frank? Let's just say he definitely ends up an honorary member of the sisterhood. And to be honest, I think I'm more excited than she is about book number two from Suze!
What was your favourite book when you were a child?
Growing up, I was addicted to anything by Roald Dahl. His words and stories defined and outlined my childhood.  When a Roald Dahl story gets you in its grip, there's nothing quite like it. He just didn't write typical children's stories; they are anarchic, outrageous and cruel with exuberant language and playful rudeness. It's too hard to pick a favourite from the unforgettable and irresistible Twits, to George's marvellous medicine, the witches to the BFG I devoured them all.
Which character in children's literature do you think is the best role model for kids, and why?
Not necessarily the best, but something I am recently re-loving is the old story of Elmer by David McKee from my childhood. Elmer isn't a normal elephant – he's not 'elephant colour'. Instead, he's blue and pink and red and yellow and…. different! Elmer may be unlike his friends but he shows that it's ok to be unique, because after all – it really doesn't matter what you look like. This classic tale is still wildly relevant in contemporary times.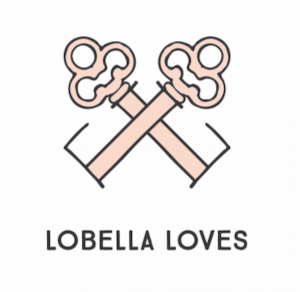 About Lobella Loves
Jo Love, runs the mother and baby luxury online marketplace Lobella Loves which donates a percentage of every single sale to charities supporting families suffering from perinatal mental health issues. Jo herself suffered from postnatal depression and continues to struggle with her mental health. Jo is blazing a trail tackling mental health and has quickly found herself being an advocate for maternal mental health through her strong social media presence. She uses her platform to break the silence on mental health issues through her brutally honest stories, carefully curated posts and in-person events.
Website: www.lobellaloves.com
Instagram: @lobellaloves_jo or @lobellaloves
Twitter: https://twitter.com/lobellaloves