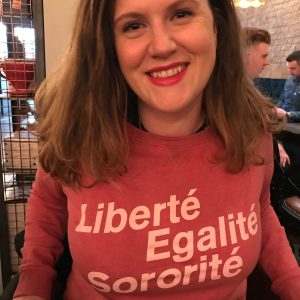 Hi Stacey! Tell us a little bit about yourself and what you do
My name is Stacey Grant-Canham and I am the founder of Black & Beech, a design-led brand that focuses on feminism and motherhood, with products ranging from slogan jewellery to fine art prints and ethically sourced sweaters and tees.
What is your child's favourite book?
I think a firm favourite at the minute is Odd Dog Out by Rob Biddulph. It tells the tale of a dog who feels she doesn't fit in so travels to the bright lights of another city to discover that being different is OK.
Which book do you most like reading to them and why?
I like reading the Storm Whale by Benji Davies. This book really moves me and I love the story of Noi who lives with his dad by the sea. There is a melancholia to the book not often found in a book for such a little child but it really resonates with me.
What was your favourite book when you were a child?
I have really vivid memories of a book with the terrible title of " Fluff Puff Farm". My sister bought it for me and it was one of those books that also had a cassette tape. When I was pregnant with Clement I found an old copy of it on ebay! I hope he will enjoy it as much as I did.
Who is your favourite children's author?
For me it has to be Roald Dahl, who ignited my own love of reading through the wonderful Matilda. Again vivid memories of staying up WAY LATE to finish it.
Who is your favourite illustrator and why?
100% has to be Oliver Jeffers. His style is so unique and creative and I love the stories too. I also love that he uses his Instagram platform to challenge some of the issues especially facing kids today in the world (gun crime, refugee crisis etc)
What would you like to see more of in kids' books today?
Much more diversity. Most of the key characters seem to be male and almost always they are white and able bodied. I can't imagine how crap this is for children who don't feel they can see themselves in their books.
Do you have a favourite children's bookshop? 
My favourite bookshop anywhere is O'Mahony's in Limerick, Ireland. It's in my hometown and it's been an independent bookshop for over 100 years. The stock is always really varied and eclectic and it's set over 3 floors, meaning there's huge amounts of stock. The kids section is awesome and I can't wait for Clement to get a kids copy of both the Welsh and Irish folkloric tales.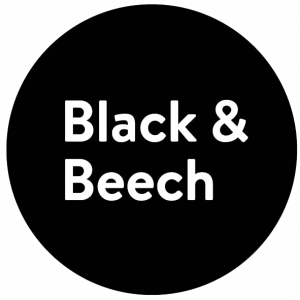 About Black & Beech
Black & Beech is a design led brand with a feminist agenda, supporting movements such as Repeal the 8th.