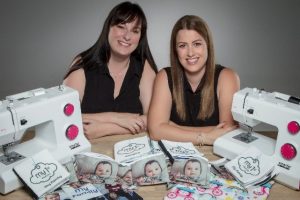 Tell us a little bit about yourself 
My name is Sarah Cooper and I'm a Director at My 1st Photos in Guildford. I live in Godalming, Surrey with my husband and 2 year old daughter. I set up My 1st Photos with my partner Nadine in April of this year. We make fabric photo albums for babies.
What is your daughter's favourite book?
'Brown Bear, Brown Bear' by Eric Carle has been a favourite since she was very little. It's really helped her learn colours and animals. She's now a bit cheeky and mixes up the colours and animals to try and catch me out!
A current favourite is 'Oi Frog!' it's fantastic for learning new words, the rhymes are very effective and she loves shouting 'oi!' and 'help!' at the end!!
Which book do you most like reading to them and why?
'On the night you were born' by Nancy Tillman – it's a beautiful book about how special you are.  It's a very special book for us. My daughter's godmother used to read it to her boys (now 7&9) when they were younger and they gave her permission to pass it on to my daughter. Her godmother also read it for her at her Naming Day, it was the perfect reading and reminds me of that day every time I read it to her. Can't wait to tell her our history of the book when she's older.
What was your favourite book when you were a child?
Matilda – I just love Roald Dahl and I loved how strong and intelligent he made her.
What do you look for when shopping for a new book for your child?
Bright colours, smart stories, strong characters and a learning element. Also, one we can laugh at together!
What would you like to see more of in kids' books today?
Pushing a few boundaries, different types of role models and ones that bond parents and kids.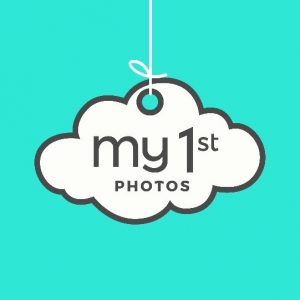 About My 1st Photos
Nadine and I were introduced when we were pregnant with our first babies and, as new mums often do, we often discussed baby products and what we would add to the market.
My daughter was born 9 weeks early and had to spend a month in Neonatal Intensive Care and the Special Care Baby Unit. I didn't get to meet her for 4 days and then we had to leave her every night in an incubator when my husband and I went home.
Nadine wanted to help us by printing off some photos to leave in her incubator, so she would always see our faces and it would also give us comfort too. Our idea stemmed from there: helping to keep families together when they're apart, I suppose.
Family photos don't often get printed out for children, unless they're in a (usually breakable!) frame or precious album and we wanted something that babies and toddlers could easily access. Our children adore looking at family photos and naming everyone in them and we thought others would too.
We started My 1st Photos Ltd in early 2018 and we work from our studio in Guildford, Surrey. We've taught ourselves to sew, print and design and we love what we do!
https://www.instagram.com/my1stphotos/
https://www.facebook.com/my1stphotos/
https://www.pinterest.co.uk/my1stphotos/