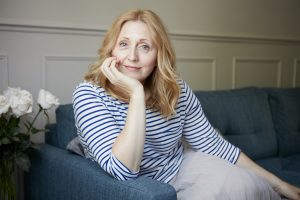 Tell us a little bit about yourself and your family
My name is Suzanne Hemming and I live in South East London with my husband Rich and our daughter Thea who is 5.  Before having Thea I worked in the TV and film industry, but now I'm a children's author.
What is your daughter's favourite book?
Well I do hope that one of my books would feature highly in Thea's top ten of favourites! Over the years she's made requests for many of Julia Donaldson's; we went through a stage where we read Rosie Revere, Engineer every night; and lately she really loves reading The Book With No Pictures by BJ Novak.
Which book do you most like reading to her and why?
I do love reading rhyming books to her as I love the musicality of a rhyme. It's why I love writing that way too.  Though as she's getting older, we're starting to read more chapter books.  I can't wait for her to be old enough to enjoy Roald Dahl, and the Harry Potter Books.  And when I was young, I loved Enid Blyton books so I'll be looking at digging those out too!
Who is your favourite illustrator and why?
Well I have to say Jacquie Hughes of course!  She brought Florence to life and I can't wait to work with her again on book 3!
What would you like to see more of in kids' books today?
More diversity and inclusivity is definitely required. Kids' books overwhelmingly feature white able-bodied boys or male characters. The CLPE published research in 2018 which showed that only 4% of the children's books published in 2017 featured BAME characters and only 1% of the children's books published in the UK in 2017 had a BAME main character. A separate report from The Observer, showed of the top 100 children's books in 2017, a fifth had no female character at all.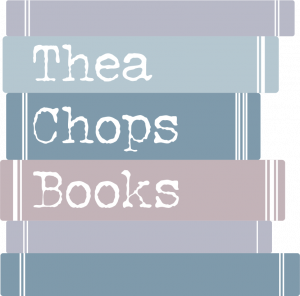 About Thea Chops Books
Thea Chops Books began life when author and mum of one, Suzanne Hemming read some of her favourite childhood stories to her daughter, and realised that the messages were often outdated, and not relevant in a world where men and women are equals. Cinderella? The prince doesn't even recognise her once she's changed into day wear, yet one shoe later and she's agreed to live happily ever after!
All joking aside, words are powerful, and the messages we send to our children now, will form their characters and stay with them for ever.
Thea Chops Books believes in sharing messages of equality and acceptance and teaching our little ones that they can be whoever they want in life. So if you're looking for inspiring and empowering books for boys as well as girls, then why not take a look at what Thea Chops Books has to offer!
Find out more at: https://theachopsbooks.com/
Follow Suzanne on Instagram, Facebook and Twitter
Listen to Suzanne's Books on Audible
Read our reviews of Suzanne's books