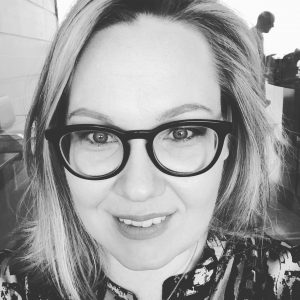 Tell us a little bit about yourself and your family
I'm Julia Barker, the owner of Zen With Julia. I'm a professional organiser and trainee KonMari consultant working and living between Yorkshire and Malta. My wife and I have one child, a chirpy little fellow called Ciccio (say chee-cho, it's the Italian short version of Francesco which only gets used when something Dreadful has happened…). He's nearly 3 by the way.
What is your son's favourite book?
At the moment it's A Whale of a Tale – one of the Dr Seuss books (Bonnie Worth et al). We picked it together from the library and he really loves the rhyme. Now, whenever something big or exciting happens he says 'mummy, it's a WHALE OF A TALE' and is generally very pleased with himself. I was quite surprised he got so into it actually as it's quite detailed about the ol' cetaceans.
Which book do you most like reading to him?
Shirley Hughes – Alfie Gives a Hand. I remember having this read to me when I was a child and the illustrations take me straight back there. They're so rich and vibrant, and there's always a new detail to find. The image that jumps into my head whenever we pick this up to read is that of an overexcited and sugar-charged Bernard throwing his birthday crayons all over the grass.
What was your favourite book when you were a child?
I can't answer that, it's a book in itself that would interest nobody but me.
Who is your favourite children's author?
This is such a difficult question! I still re-read many of my favourites today. My go-to when I need some familiarity is Enid Blyton, and in particular her Five Find Outers series.
What do you look for when shopping for a new book for your child?
Being same sex parents, we're always quite aware of the need to give Ciccio an insight into different family types. We really don't swerve away from books with a traditional family structure of mum and dad and two kids, because it's important for him to recognise that most families do have that. But I'm always pleased to add a book to our collection that has a child with only a mum or a dad, or two mums, or two dads, or living with grandma, or adopted…. This doesn't have to BE the story, of course, just like how Ciccio's story isn't that he has two mums – it's just another detail that makes up his story.
What would you like to see more of in kids' books today?
I think that we're lucky to have great kids' authors and books covering such a wide variety of issues, serious and not-so-serious. I do however think we have an issue of availability. We spend a lot of time travelling and so airport 'bookshops' have become a standard stop. However, choice is limited to Julia Donaldson (who we love, don't get me wrong) and Peppa Pig (again, big fan sitting next to me here). It'd be great to see THAT airport retailer stocking authors outside of those. Variety, please!
I realise that this doesn't fully answer your question, so I'm going to go with my previous answer too – books where there is an alternative family structure, but where that isn't the plot – its simply a normal part of the story.
Do you have a favourite children's bookshop? 
When we're in Yorkshire I love visiting the bookshop at Salts Mill in Saltaire. It's great for finding a wider variety of books for kids of all ages than you might find in the average high street bookshop. Their selection for adults is also refreshingly different, which is good too of course!
Here in Malta we love Merlin Library in Sliema, which has probably the widest selection of kids' books on the island.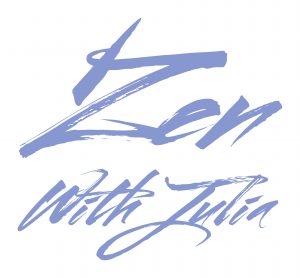 About Zen With Julia
Julia Barker is Malta's first and only KonMari consultant in training. She currently splits her time and work between Malta and Yorkshire, where she grew up.
Coming from London where she worked in the education sector, she was inspired to make decluttering and organisation her career after successfully completing the KonMari process in her own family home. A long-running love of good design and a deep interest in the sustainability of our home spaces complemented this move perfectly.
When starting out in her career as a tidying consultant, Julia was inspired by the positive aesthetic changes that were sparked in her and her clients' homes. As her practice has developed, she's found the most wonderful part of her work to be seeing the mindset of her clients move towards one of increasing confidence in their own decision making.
Julia's tidying lessons involve working first with clients on their vision for the ideal life and home. After using a welcoming ritual to open the space to being tidied, Julia then coaches her clients to hone their sense of personal style and joy as they work through each item in their home.  Identifying creative ways to store and style possessions with her clients means that they quickly find increased mental and physical space to pursue their personal interests more fully.
Instagram: www.instagram.com/zenwithjulia
Facebook: www.facebook.com/zenwithjulia