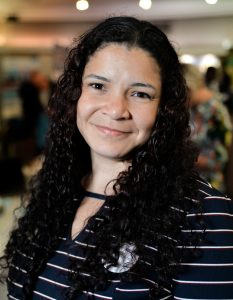 Tell us a little bit about yourself and your family
My name is Alison Cupples and I live in Sutton Coldfield, West Midlands with my partner Andy and my daughter Mila who is 4 years old and just starting school.  I run a business called Innovate Collaborate, which helps businesses make their admin processes more efficient, not just financially but with time and energy too.  I am passionate about getting business owners to go home on time to be with their loved ones.
What is your daughter's favourite book?
My daughter is learning to read so at the moment she is reading lots of different stories.  However, the one book she will always come back to is "The Gruffalo" by Julia Donaldson.  It's a very popular one but she has memorised it, which I think is helping her to read longer, more difficult words.  She loves that it rhymes and that a mouse can convince all this big animals not to eat him.  She pretends to be a teacher quite often and she will always read this book to her class of dolls and teddies.