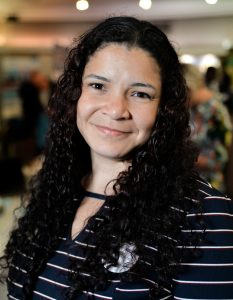 Tell us a little bit about yourself and your family
My name is Alison Cupples and I live in Sutton Coldfield, West Midlands with my partner Andy and my daughter Mila who is 4 years old and just starting school.  I run a business called Innovate Collaborate, which helps businesses make their admin processes more efficient, not just financially but with time and energy too.  I am passionate about getting business owners to go home on time to be with their loved ones.
What is your daughter's favourite book?
My daughter is learning to read so at the moment she is reading lots of different stories.  However, the one book she will always come back to is "The Gruffalo" by Julia Donaldson.  It's a very popular one but she has memorised it, which I think is helping her to read longer, more difficult words.  She loves that it rhymes and that a mouse can convince all this big animals not to eat him.  She pretends to be a teacher quite often and she will always read this book to her class of dolls and teddies.
Which book do you most like reading to her?
I am a big fan of Julia Donaldson's books, in particular "The Gruffalo" because I will try and make the characters come alive with voice changes, etc.  I also love "Room on the Broom" because again it is using rhyme which helps her remember the story.  For those who haven't read it, it is about a witch who allows too many animals onto her broom and then it snaps.  But luckily her new found friends work together to save the witch from a dragon.  And I do a fantastic Dragon voice, even if I do say so myself!  For me the message in the book is about working together and sharing, which is really important to teach her, especially being an only child.
What was your favourite book when you were a child?
As a child, I loved Roald Dahl books, because they were fantasy that made your imagination run wild.  Charlie and the Chocolate Factory comes to mind and The BFG too.
Which character in children's literature do you think is the best role model for kids, and why?
Not necessarily in literature, but I think more recent Disney characters such as Moana, Tiana (Princess and the Frog), Anna and Elsa (Frozen) are bucking the trend of being the helpless female who only gets to live happily ever after when they find and marry a prince.  Tiana does marry a prince, but her morals are set to work hard for what you want to achieve.  Moana goes out to accomplish something despite the ridiculous odds set against her.  And the Frozen sisters are saved by their love for each other, not a kiss from a Prince.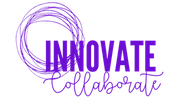 About Innovate Collaborate
Innovate Collaborate was created when Alison found that although she had a passion for administration and streamlining processes, not everyone had the same enthusiasm.  Business owners want to work efficiently, but need to focus on driving their business forward. This can result in the processes and administration tasks being neglected.
Innovate Collaborate offers a modern approach to process improvement that gives value to our clients.  You don't need to spend hours searching for the perfect automation solution. Nor do you need to employ administration staff with the added employment costs.  When you request a consultation from us, we guide you through a choice of efficient systems that will work for you by saving you time and sanity.
Website: https://innovatecollaborate.co.uk
LinkedIn: https://www.linkedin.com/in/innovatecollaborate
Facebook: https://www.facebook.com/innovatecollaborate
Twitter: https://twitter.com/innovatecoll
Instagram: https://www.instagram.com/innovatecollaborate