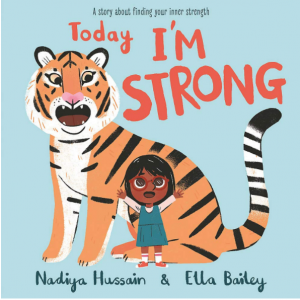 " I love to go to school. Well most days I do. There are some days when what I really want is to stay home with you."
School has always been fun for our little protagonist. She enjoys playing and chatting with her friends, writing about her favourite things and climbing to the very top of the climbing frame in the playground – but lately school has felt like a sad place. Some days she just wants to stay at home with her tiger, because she knows he loves her and will always listen.
You see, there's a kid at school who isn't very nice to her. She stares at her and she laughs. She blocks her way and takes her lunch. This makes the little girl feel powerless and makes her want to run and hide.