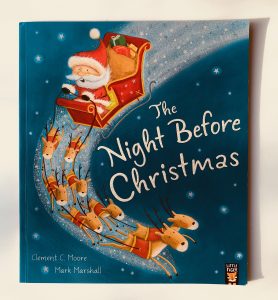 Our bedtime book this evening was this beautiful classic.
It's the night before Christmas, everything is ready for the big day and everyone is sound asleep. But then a little boy wakes up to a sound outside and heads to his bedroom window to see what is going on. Could it possibly be Santa and his Reindeer in the garden?
There are lots of different picture book versions of this classic poem but I'd definitely recommend this one as the illustrations are gorgeous.
Buy it now: http://amzn.to/2C0R7Pr