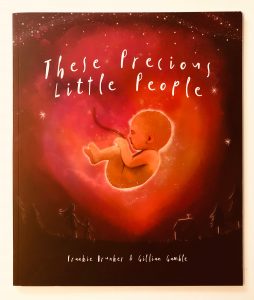 This is a book about baby loss so if this topic is a trigger for you then please do not read any further———————————————-
I am breaking with tradition a little for this review. This is not a book which I have read with Ivy but it is one that I believe needs to be shared as it addresses an important topic – baby loss (during pregnancy and shortly after birth).
When a baby dies the focus is very much on the grieving parents, but often there are young siblings who will struggle to understand why the baby brother or sister they were expecting didn't come home. This book seeks to address this, both gently and honestly, in language that is easy for a child to comprehend.
The soft rhyme acknowledges that often there is no reason for the loss and that no one is to blame. It helps children name and understand the emotions they might be experiencing and the beautiful illustrations show grief in its many forms.
The book encourages the child to talk about how they are feeling and then looks at what they may be able to do to help themselves move forward. It shows how the baby will always be with you in in spirit and there are many things you can do celebrate them.
There is a very informative section at the back which offers up details on how you can help your child navigate their grief, along with contact details for organisations which may be able to help you.
It's an excellent way to open up conversation and encourage questions so the child can understand that what they are feeling is both normal and healthy. The approach is non-religious, gentle and overwhelmingly positive and I believe it will help many children work their way through a difficult time.
All proceeds from the book go to Joel: The Complete Package, a small charity which supports families through pregnancy and parenting after baby loss.
Buy it now: www.preciouslittlepeople.wixsite.com/preciouslittlepeople
Disclosure: The author approached me about the possibility of raising awareness of this book. As all proceeds from the book go to charity I opted to purchase it, rather than receive a review copy and this is my honest review.