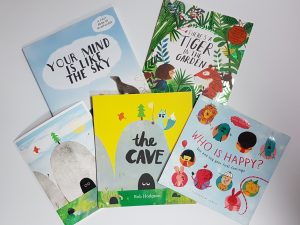 I have been a massive bookworm since I was a little girl, so when Ivy was born I was really excited at the prospect of sharing my childhood favourites with her. We've been reading together since she was about 4 months old and it's always the best part of the day! She's now almost 4 and I can't begin to imagine how many hours she has spent snuggled on my lap listening to stories. It's such a great way to bond and over the years she has learned so much. I love how books offer a little window in to different ways of life.
We read all kinds of books but I have a particular passion for stories which encourage kindness, empathy and positive mental health. That's why I am super excited to be working with BookTrust, the UK's largest children's reading charity, to promote their #TimeToRead campaign.
BookTrust's latest research underscores how important reading is for children's mental health. Books are a safe way to explore a whole range of emotions and scenarios, particularly as they create an opportunity to start conversations about how your child might be feeling or the challenges they may face.
As part of the #TimeToRead campaign BookTrust will be gifting a copy of 'The Cave', a picture book by Rob Hodgson, to over 700,000 school starters in England this year. 700,000 free books – that's pretty amazing!
They have also very kindly given us a fantastic BookTrust goody bag which one of our lucky followers can win!
The bag contains:
There's A Tiger In the Garden
Your Mind Is Like The Sky
Who Is Happy?
The Cave
& A gorgeous print from The Cave
We are running the competition on our Instagram page so head on over for full details on how to enter
The competition will run for 2 weeks and closes at 8pm on Wednesday, October 2nd BST. It is open to UK residents only.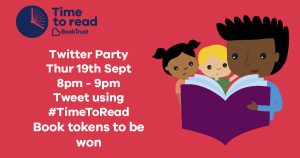 BookTrust are also running a Twitter Party on Thursday, September 19th from 8pm-9pm BST which looks to be really interesting. Developmental Psychologist Emma Kenny (of This Morning fame!) will be answering your questions about the research and ways in which you can engage your child with reading. I will be taking part too so come join us using #TimeToRead.
You can find out more about the BookTrust #TimeToRead campaign here: https://www.booktrust.org.uk/what-we-do/programmes-and-campaigns/time-to-read/