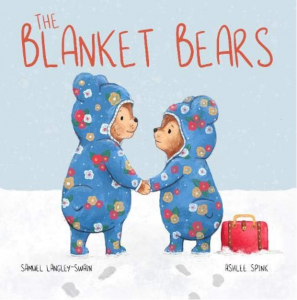 When a child is going through a difficult transition or is about to experience something new, the first thing we do is look for a book which can help guide them through it. That's easy enough if you want to talk about starting school or moving house, but there are some topics which just aren't covered in mainstream books – like adoption.
Written by an adoptive Dad, 'The Blanket Bears' follows two little cubs as they go through every step of the adoption process.
When we first meet the bears they are cold, alone and losing their fur. They are found by Tilly, a social worker bear, and taken to a foster home to be looked after until a Forever Home can be found for them. Their foster carers look after them very well and make them adorable little onesies out of blankets to keep them warm until their fur grows back. Eventually a Forever Family is found for the bears and they slowly make the transition to their new home.
The writing is warm and gentle, but doesn't shy away from the big emotions which accompany such a big life change. The book allows us to see adoption through the eyes of a child and at every step we can see how those little bears are feeling – from despair and fear right through to hope and future happiness.
This is a fantastic resource for social workers, teachers, foster families and those who are going through the adoption process. In my opinion, it's also a book which should be in every primary school library as it helps children understand and empathise with experiences outside of their own.
Buy it now: https://www.owletpress.com/product-page/blanket-bears
Disclosure: The publisher kindly provided us with a copy of this book in exchange for an honest review.