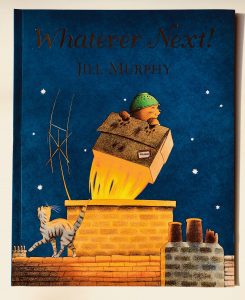 It's early evening and Baby Bear asks his Mummy if he can go to the moon. The answer is a resounding NO as it's bath time and, as she points out, he'd need a rocket anyway.
Not to be deterred, Baby Bear finds himself a box under the stairs which becomes a rocket, puts a colander on his head as a space helmet, packs his teddy and zooms off to space.
Who will he meet on his travels? And will he make it back in time for his bath?
This is a really cute little story that shows children there are no limits to their imagination.
Buy it now: http://amzn.to/2k1bDul