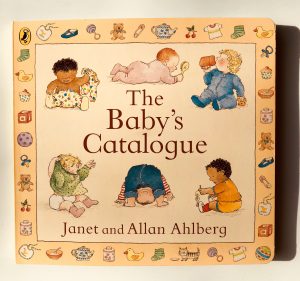 This is a gorgeous picture book which gives you a little window in to the lives of 5 babies and their families. From prams, swings, nappies and games to shopping, meals, pets and bedtime this lovely book shows all the things a toddler may encounter in a day.
Ivy loves pointing at the pictures and naming all the things she that she currently knows the words for.
It's a great little conversation starter with your child and is also a nice way of showing how every family is different.
Buy it now: http://amzn.to/2CAi2nM