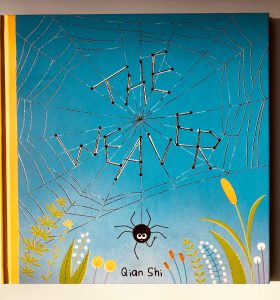 Stanley the Spider finds the perfect spot for a new web and sets about weaving himself a home. When it's finished he decorates it with lovely things which he has collected, like leaves and flowers, buttons and bottle tops. He's very proud of his new creation but then the rain washes it away.
Stanley is very upset and tries to fix it but then the wind comes along and makes it worse. Just when he thinks all is lost he has an idea. Can he pull it off?
This is a beautifully illustrated book which teaches an importance message about resilience and dealing with loss. Nothing you love can ever truly be lost as you always carry it with you in your heart.
Buy it now: http://amzn.to/2smXTO6