Tell us a little bit about yourself and your family
My name is Holly and live in South London with my husband, 11-month-old daughter and our two moody cats! I run creative workshops for children in museums, gardens and bookshops! I collect children's picture books and finally have a child in the house who can enjoy them too although she is currently trying to eat most of them! I run Foxglove Forest School, a family forest school session for under5s in Forest Hill London. I love to use books and storytelling in my sessions.
What is your daughter's favourite book?
At the moment my daughter loves 'the Noisy Book' by Soledad Bravi. Its great example of onomatopoeia and has bright, simple illustrations that she is hooked by. I am passionate about her enjoying books as much as I do! She also loves Spot books! We are lucky to live in Southwark which is part of Dolly Parton's Imagination Library. It's a free reading scheme for children under five, she sends you a new book for free each month. Thank you Dolly!
Which book do you most like reading to her and why?
I love reading Opposites by Zavier Deneux. As its name suggests it takes you through some opposites like dark/night, high/low and more complex ideas like caged/free.  It's a beautifully illustrated board book, which is totally multisensory.  My daughter loves to feel the book and spends ages engaging with it on her own as well.
What was your favourite book when you were a child?
I loved my dad reading the Greek Myths and Rupert the Bear, it is a little bit old for my daughter but I have re-visited them! Dad loved reading Peepo by Janet and Alan Ahlberg to me as a baby and has taken great pleasure in reading it to his granddaughter.  She likes it too much and has practically eaten the book.
Who is your favourite children's author and why?
It's too hard to pick one! I always have a soft spot for Tony Ross books, Anthony Brown and Michael Rosen. There are so many talented contemporary authors who writing beautiful picture books. Jon Klassen's I want my hat back is great one for under 3s, dark and funny! Chris Haughton's A Bit Lost is a modern classic and Viviane Schwarz, lovely cats in There are Cats in this book. I love the interactive nature of them, they are so wonderful to read aloud.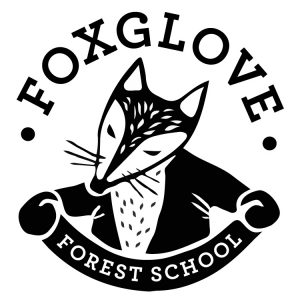 About Foxglove Forest School
Foxglove Forest School provides fun, engaging activities for under 5s and their families, instilling a love of nature in every child that takes part. We explore plants, play with the mud kitchen, make art and tell stories round the camp-fire! I bring my wealth of experience as an Early Years teacher, Artist and Storyteller to each session.
Follow us on Instagram: @foxgloveforestschool & @hollydabbs