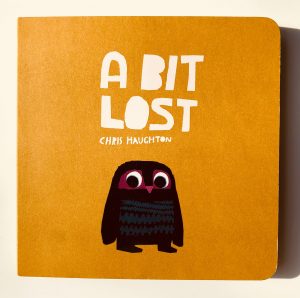 One day little owl is sleeping in his tree next to his Mummy when he accidentally falls out and bounces in to the forest. Alone and scared, he meets a squirrel who tries to help him find his Mummy.
Using the little owl's limited descriptions (Big, Pointy Ears, Big Eyes) the squirrel leads him to lots of animals that he he thinks could be the mum but he can't quite get it right. Will the little owl manage to make it home safely?
The minimalist illustrations by Chris Haughton are adorable and the story is great for sparking a conversation with your little one about how to describe what someone looks like and what to do if you get lost.
Buy it now: http://amzn.to/2GvZPqE