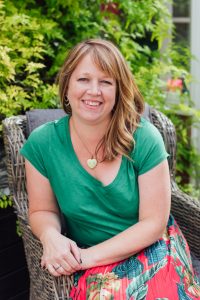 Tell us a little bit about yourself and your family
Hello! My name is Ruth and I am a content marketing specialist.  I'm originally from Scotland but I now live in Buckinghamshire with my husband and our two children, Fraser (9) and Annabel (4).  As a family we all love reading or being read to and I'm very fortunate to have a job that also allows me to read on lots of different subjects.
What are your children's favourite books?
My daughter has a habit of changing her favourite books often!  This week she is really enjoying "Arggh Spider" by Lydia Monks.  She always likes a book which has a bit of humour and she keeps laughing when the spider gets put outside again and again.  She is starting to read at school so I think she likes this one because of the repetition.  Its also beautifully illustrated and has some nice glittery features on the spiderwebs.
My son is a voracious reader and his favourite books are definitely the Harry Potter series.  He has read all the books more than once and when he is reading them is so completely absorbed.  He likes the escapism and also the good over evil battle as he also enjoys Philip Pullman.
Which book do you most like reading to them and why?
I have always enjoyed reading "Where the wild things are" by Maurice Sendak to both my children. I think it is quite magical and I love the fact that when Max is sent to his room he can go on an adventure inside his mind.  The message for me is also about the lovely hot meal and the fact that he wants to return home to where someone loves him most of all.  Even after a stressful day where a child might have pushed a few buttons, their parent will always love them and want to look after them.
What was your favourite book when you were a child?
I also loved reading as a child, once I got older then I think the whole Narnia series was the one which captured my imagination and had me completely hooked.  As a young child I remember loving the Faraway Tree.
Who is your favourite children's author and why?
I'm sure lots of people say the same but Julia Donaldson is hard to beat.  Both my children have grown up on The Gruffalo, The Highway Rat and Tabby McTat.  Again I think the poetry is really engaging and the fact that there is always some humour in the story and of course that the underdog comes out on top.
What do you look for when shopping for a new book for your child?
When shopping for a new book for my child, I try to look for one with a story which can be read over and over without getting dull or repetitive.  I look for a positive message that is told in a fun way and on occasions I might be looking for a story that talks about something my child might be going through such as challenging friendships, moving home etc.
What would you like to see more of in kids' books today?
I would like to see a bit more balance in the younger end of the scale.  I think particularly lower primary age children seem to be split off into princess versus dinosaurs and it would be nice to see more characters or stories that are a bit more gender neutral.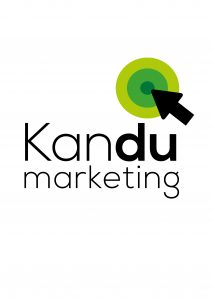 About Kandu Marketing
I set up Kandu Marketing almost 3 years ago.  Prior to that I worked for over 14 years in Sales & Marketing roles for two blue-chip telecoms companies.  I graduated with a Marketing and Italian degree and I believe firmly in keeping my skills up to date.  On a daily basis my activities range from copy-writing, content generation, curation and planning to social media creation and distribution and engagement.  My approach is very down to earth.  I get a kick out of getting involved in all aspects of a project; from the initial stages of a campaign right through to execution and follow-up.  www.kandumarketing.co.uk