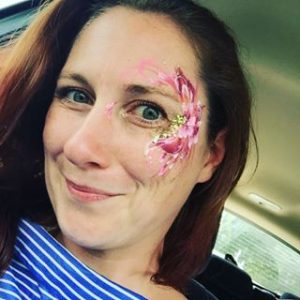 Tell us a little bit about yourself and your family
My name is Alex and I'm a freelance writer, editor and proofreader. I have a PhD in English Literature/Theatre History and I'm currently re-writing my thesis into a book for publication! I live in Harlow, Essex with my husband (Leo), youngest stepdaughter (18), and two children (aged 6 and 4). Oh and we have another baby on the way this summer!
What are your children's favourite books?
When my son, Jackson, was a toddler, he was OBSESSED by The Gruffalo and The Gruffalo's Child by Julia Donaldson and Axel Scheffler, and boy do I mean obsessed. As well as reading them throughout the day, we had to read them every night, speaking increasingly softly as he dropped off to sleep! He loved the rhyming pattern and the sounds of the words. After a few weeks, my husband and I knew all the words and could recite them in a doze as we read on the end of his bed.
Now they are both older, Jackson's reading is getting more confident and he loves going to the library to choose fun early reader books together. At night time, he still enjoys mummy or daddy reading a chapter to him and Florence, his little sister. We normally read the next David Walliams book (LOVE these!), Adam Blade's Best Quest stories from the school library, or the Percy Jackson novels by Rick Riordan. He loves a bit of action, fantasy, and adventure!
My daughter, Florence, is caught in the middle of wanting to read her own books and piggybacking on Jackson's reading choice! She also loves David Walliams' books and finds them very funny to listen to at bedtime. She is hugely into princesses and likes books that feature princesses with a twist. Julia Donaldson and Lydia Monks' Princess Mirror Belle and the Dragon Pox is a bit hit now thanks to its silliness!
Which book do you most like reading to them and why?
I love reading Roald Dahl's books to them as they were a huge part of my childhood. My favourites were The Witches, Esio Trot and Matilda. I've introduced Jackson and Florence to George's Marvellous Medicine, Matilda and The BFG so far and they loved them. I also really enjoyed Tom Fletcher's The Christmasaurus and The Creakers – they are brilliantly written and witty for children and grownups alike.
I can't wait until they are a little older (and ready for the longer chapters!) so that we can read the Harry Potter books together. Jackson loves the films and I adored reading the books as a late teen/adult.
What was your favourite book when you were a child?
My mum kept all her old childhood books from the late 1950s/1960s and I grew up on a literary diet of Enid Blyton's The Secret Seven and The Famous Five! I collected and read them all, over and over again. I was also a big fan of the original Nancy Drew mysteries by Carolyn Keene, and moved on to The Nancy Drew Files (which were a little more 'teen') when I was a bit older.
Who is your favourite illustrator ?
I really like Tony Ross, who illustrated the Francesca Simon's Horrid Henry books, as well as writing and illustrating the Little Princess stories (plus many others). His characters are always cheeky and fun to look at while we read.
What do you look for when shopping for a new book for your children?
I always look for something that is going to fire their imagination and get them asking questions or giggling at silly situations. Tom Fletcher, David Walliams, and Matt Haig are great for this. Not only are they brilliantly written, but the illustrations always grab the attention of my two.
About Alexandra Appleton
Hi! I'm Dr Alex Appleton and I'm an independent researcher, copywriter, editor, and accredited proofreader. I also specialise in academic writing support across the arts and social sciences. As well as keeping busy with my clients, I am currently re-writing my PhD thesis into a book for publication (eek!). Please come and say hello on Instagram (@freelance_mummy) or drop me a line at [email protected].