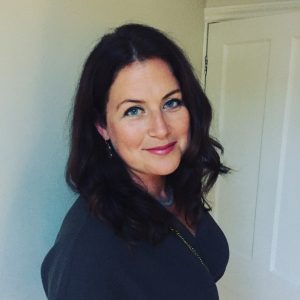 Tell us a little bit about yourself and your family
My name is Claire and I live in Maidenhead in Berkshire with my husband and three girls, 11-year-old twins and a 16 year old. We love being outdoors, walking, running and of course reading.
I help businesses make their word come alive in print, online and on social media. I teach businesses how to write and create content so they can reach more customers. I've worked as a journalist and copywriter for twenty years. I love the written word and I hope my passion for reading has been passed on to my girls.
Do you remember what their favourite books were when they were toddlers?
My twin girls have always loved books and some firm favourites are anything by Julia Donaldson. We read The Gruffalo and The Snail and the Whale a lot! They also liked anything by Dr Seuss and Beatrix Potter.
Have you found that their reading tastes have changed since they were little?
When the girls were little strong images and rhyming in books always grabbed their attention. I've always tried to choose books with strong female characters and engaging story lines so they can be inspired by the language and the storyline in the books they read.
What are your daughters' favourite books?
My twin girls loved Where the Wild Things Are by Maurice Sendak when they were small. It was a bedtime favourite. They are eleven now and they love reading a variety of books. They like Philip Pullman's The Golden Compass, and Serafina and the Black Cloak by Robert Beatty. Firm favourites also include Harry Potter, Hetty Feather and the Famous Five.
Which book do you most like reading to them?
We read Serafina and the Black Cloak together. It's the first of a trilogy of books and they are really quite scary. I would suggest that a child should be older than than the recommended age of eight to read them. The female protagonist 12-year-old Serafina is brave, cunning and has amazing supernatural powers. The girls were terrified and delighted reading this book. They used to beg me to read another chapter, which is always a sign of a good book. I would read a few chapters to see if your child can cope with it. I loved it and would highly recommend it for children over ten years old.
What was your favourite book when you were a child?
I loved the BFG by Roald Dahl (in fact anything by Roald Dahl). I remember staying up and reading the whole book in one night. I also loved the Wizard of Earthsea by Ursula Le Guin. Books give you a window into a different world and I love them. My parents had books everywhere when I was young and I used to read two or three books a week.
Who is your favourite children's author?
I think it would have to be Roald Dahl. He captured the imagination of millions of children and his wicked sense of humour and imaginative use of language has inspired so many authors too.
What do you look for when shopping for a new book for your girls?
I look for books with strong female characters and also ones that are inclusive and tell stories about people from all different walks of life. Books are wonderful and I want them to feel as excited as I do when we walk into a book shop! Shopping online just isn't the same!

About Making Words Come Alive
Claire Winter has been a content creator, journalist, and copywriter for twenty years. She is passionate about helping business owners to create content that converts via her online course and 1:1 training. She currently writes for all 41 Families magazines that cover the UK, which reach 9 million parents a year. Whilst she was the editor of Families Thames Valley East magazine she helped hundreds of large and small businesses with marketing campaigns in print, online and on social media. She is a trained NCTJ journalist and started her career at ITN in radio and television.
To find out more go to clairewinter.info.
To get writing and content tips go to https://www.facebook.com/groups/crackingcontent/
Instagram:@makingwordscomealive
Twitter: @ClaireWinterUK
Facebook: @ClaireWinterUK