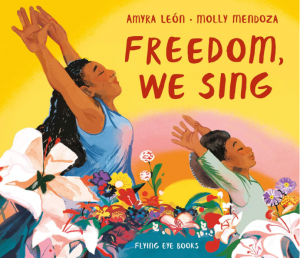 This powerful picture book encourages children to think about the concept of freedom and whether they are truly free.
A mother and her child dance through the pages as they discuss the world around them. Sometimes this world feels small as we wrap ourselves in the love of those dearest to us and othertimes it seems vast and unknowable.
In lyrical rhyme the child speaks to us of the lessons they have learned from their mother – that there are millions of children and parents under this same sky with different lives and different skin colours. Some people's lives are more difficult than others, like whose who must escape from war to protect their families, but they all have hearts which beat the same way.