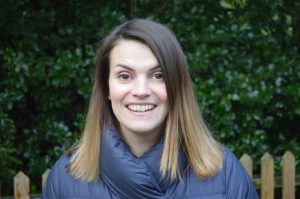 Tell us a little bit about yourself and your family
I'm Nicola, tea-drinker and lapsed reader and I live in South London with the Mr and our two children aged 3 and 5. I was a secondary school English teacher for 12 years, so I have a deeply rooted love of books, but now I bring home the bacon through being a Social Media Specialist for small businesses. This basically means Instagram, Facebook and Twitter are treated like my third, fourth and fifth children – hence being a lapsed reader! I also blog, enjoy yoga and it makes me disproportionately happy when I open the dishwasher and it's already been emptied.
What is your son/daughter's favourite book?
My kids are 3 and 5 which means their taste in stories is completely different – annoying at bedtime!
My son is in the midst of a Peppa Pig obsession and loves the fact that Peppa and George are brother and sister, just like him and his sister! We're moving house soon and all he wants to know is if he can have a bunk bed like his favourite little pigs.
My daughter's favourite book is currently Goodnight Stories for Rebel Girls and she really enjoys choosing a different story each night. That said, she has some firm favourites, so I think I could probably recite Misty Copeland's story off by heart!
Which book do you most like reading to them and why?
One of my favourite stories to read is Pearl Power by Mel Elliot. It's about a little girl whose mum gets a promotion at work, so they have to move house. Pearl then has to start a new school and it's all about how she handles the things that go wrong when she gets there. I love it because just in passing the working parent is a mum, and Pearl is just a brilliant character who acknowledges her feelings of anxiety and embarrassment but does not let them stop her.
What do you look for when shopping for a new book for your child?
I look for several things. First of all, my children are mixed race so I often look for books with characters that look like them. I think it's important for all children to read books with a variety of characters in them but because my children are from a mixed background it's even more important that they see themselves reflected back. I'll never forget the first time my daughter watched Moana and she turned to me and said, "I can be Moana, she's got brown skin like me" and I committed to never underestimating the power of representation ever again.
I also look for stories that have a message behind them – whether that be about the environment or how you treat other people, I think stories can teach children (and adults!) so much without us even realising!
What would you like to see more of in kids' books today?
I'd like to see more kids' books featuring children with different abilities, or perhaps with different family set-ups. There are books out there, but they are often written by frustrated parents who are looking for books that look like their own children and families – it would be nice to see this become more mainstream. I'd love my kids to read books with many different sorts of main characters in them – children from different ethnicities, different family set-ups, different abilities. I think that if children are introduced to the idea of difference just being difference – not good, not bad – then perhaps they are more likely to grow into accepting and empathetic adults.
Do you have a favourite children's bookshop? What makes them great?
I love Smallprint Books who are an independent children's book shop based in Forest Hill and available online. Jenny, who runs the shop, manages to find the most beautiful and inspiring books for children and I would quite like to stand in the shop and just stroke them for a few hours!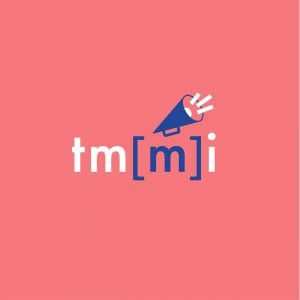 About Nicola Washington
Nicola founded TM[M]I Social in 2016 after retraining with Digital Mums. She now works with small businesses to help them optimise their social media presence in order to grow their business. You can find her at @toomuchmotheringinformation on Instagram. Nicola is also a co-founder of @makemotherhooddiverse on Instagram which is a community of mums sharing their stories to challenge the single story of motherhood presented by the media, brands and online.