Hi Clare! Thank you so much for speaking to me about your gorgeous new book 'The Perfect Shelter'.
Could you give us a quick overview of what the story is about?
Hello! Thank you for hosting me on your blog and for helping us to celebrate our new story. The Perfect Shelter sets out to unravel the difficult emotions we face when a loved one is diagnosed with a serious illness, such as cancer. It is not a book about loss, but rather living with life's uncertainty. I hope that it brings love and support to others going through difficult times.
What inspired you to write about this topic?
I wrote The Perfect Shelter after my Uncle, died very suddenly from a brain tumour. Shane, my Auntie, Shane's parents… the whole family dealt tremendously with what was essentially everyone's worst nightmare. I found it a difficult thing to process and explain to my children (then 6 and 7 years old), which is why I put pen to paper, (actually, fingers to iphone) and penned The Perfect Shelter late one night. As fate would have it, the story turned out to be even more special than I had first thought, when in January 2019 I was diagnosed with breast cancer.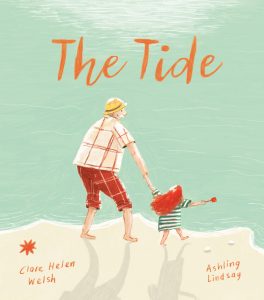 Your previous picture book, The Tide, was about Dementia. Are you drawn towards stories which help children tackle these big issues?
Yes! In my writing I often take painful experiences and turn them into something beautiful (hopefully!) I find writing hugely carthartic. It's actually as much about helping myself to make sense of the world, as helping others makes sense of it. However, I really do believe stories have a special place in helping children to process and understand challenging times. They are a safe place to explore scary things. I do write upbeat stories, too, I promise!
When we first read 'The Perfect Shelter' together, my daughter immediately wanted to build a den in the garden! Is this something you remember doing in your own childhood?
I love dens! They appeal to my sense of adventure! When I was around 4 or 5 years old, my Dad build a treehouse in the trees at the back of our garden. I don't remember much about what I did here, but know it gave me many happy times. I've since asked my Dad about the treehouse – he said it wasn't far off the ground and was more of a closed off area, but I remember it being much, much more.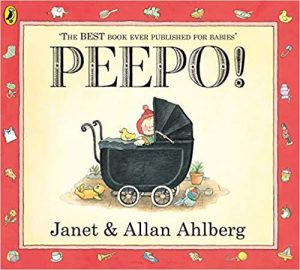 Do you recall any of your favourite picture books from when you were a child?
The Ahlbergs were a huge hit in our household. We had copies of Peepo and Burglar Bill with read-a-long cassettes. The narrators' voices are permanently ingrained on my mind; 'I'll 'av that!" I also remember my Nan having a big collection of Mr Men and Little Miss and Meg and Mog books. I think my most-treasured reading moments are as much about who I read with, as what I read.
Have you always wanted to write picture books?
I've always been creative and experimented with lots of different crafts over the years. I even got into lampshade making a few years ago!  I didn't fall in love with picture books until I became a primary school teacher. It was then that I started being creative with words; using books and the power of imagination to teach children about the world. Plus, I read many, many books aloud, which gave me a good idea of what children love (and what they don't).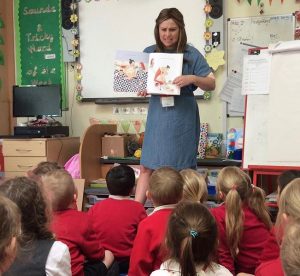 You've now published over 30 books. Is there one which you hold particularly close to your heart?
Shocking! You can't ask me that! It's like choosing between children (!) But I'd say both The Tide and The Perfect Shelter are very dear to my heart. Not just because they were inspired by family members, but because they both started life as things I heard my children say when they were playing. Before it morphed into its current form, The Perfect Shelter was going to be a book about the ups and downs of den building. I wanted to explore the idea that the world can be 'perfect,' even when things don't work out the way we think they should or want them to. It all began hearing my eldest say the words; 'It's going to be a perfect shelter!' Thinking about those words now takes me back to a very special time.
Thank you so much for taking the time to talk to us! If any of our readers want to find out more then where can they find you?
Thank you so much for your great questions and for helping to spread the word about our special book. I'm on Twitter and Instagram @ClareHelenWelsh. I also have a Facebook Page 'BooksbyClareHelenWelsh'  and a website www.clarehelenwelsh.com. Happy den building!
You can read our review of The Perfect Shelter by clicking here.