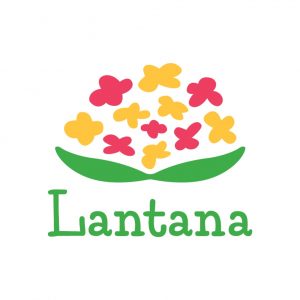 In part 2 of our 'Meet the Publisher' series, diverse and inclusive 'Lantana Publishing' tells us how they got started, what they aim to achieve and which books you need to watch out for in 2021.
"Lantana Publishing was founded in 2014 by Alice Curry when she realised her mixed-race nephew would not be able to see himself in books. 'Where are all the books about children of colour?' she asked as she scanned bookshop and library shelves. From this question sprung the mission at the heart of Lantana: books should reflect the lives of all children, not just a few. Because ALL children deserve to see themselves in the books they read.
We are very proud to be an award-winning independent children's publisher and social enterprise publishing inclusive books celebrating every kind of child and family.Today, Lantana is an all-female team committed to opening up a space for new and exciting voices from around the world and bringing their words to life with beautiful artwork from brilliant illustrators.
We dream of every child having access to an inclusive bookshelf, so to this end, we have committed to donating a book for every print book purchased from our website to our amazing charity partners Read for Good, The Children's Book Project and, in the USA, Bernie's Book Bank.
We call ourselves Lantana after the lantana flower, one of the only plants in the world that has petals of different colours on one stem. It is a beautiful metaphor for children of all backgrounds reading happily together on one earth. It also symbolizes our commitment to embed sustainable practices in our production and supply chains, because a thriving, inclusive society cannot exist without a thriving planet.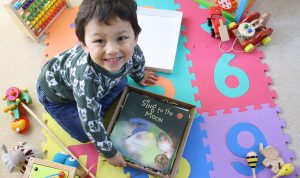 We are actively seeking under-represented voices, so if you feel that you or your experiences are not represented in children's books, send us your story! But above all, we are looking for good stories. We believe that when children read good stories celebrating inclusivity and diversity they will grow in empathy and understanding and make a positive impact on society and in the world, including caring for our planet.
We mainly publish picture books, but we are keen to expand into books for older readers. If you would like to know more about the kinds of books we are looking for and our submission guidelines, click HERE.
We have some wonderful titles coming your way in March and April!
Sunday Rain by Rosie J. Pova and Amariah Rauscher is one that will go straight to the heart of every book lover. Elliott has just moved to a new house, but he is too shy to make new friends. One day, an inviting Sunday rain gathers the local kids to play in the puddles and he longs to join in. Soon, Elliott discovers that new friendships are like new books – you just have to plunge into the adventure. Featured in Parents Magazine's '5 Parents-Approved Children's Books to Read Right Now'! (published on 4th March)
Anita and the Dragons by Hannah Carmona and Anna Cunha tells the story of Anita who watches the dragons high above her from the cement roofs of her village in the Dominican Republic. Then one day, Anita must face her fears and begin life in a new country. Will she be brave enough to enter the belly of the beast and take flight to new adventures? A gorgeous story that received the coveted Kirkus Star! (published on 18th March)
Science and Me by Ali Winter and Mickaël El Fathi is an inspiring collection of stories about the lives and discoveries of Nobel Laureates in Physics, Chemistry and Medicine, with a strong focus on women scientists and scientists of colour. Featured in The New York Times! (published on 1st April)
Celebrate Earth Day with Coyote's Soundbite: A Poem for Our Planet by John Agard and Piet Grobler, a rip-roaring poem by a master poet featuring Earth goddesses and trickster coyotes with a plan to save our planet that every child will appreciate. Featured in BookTrust's Books We Love! (published on 22nd April)
Learn more about us and our books on lantanapublishing.com
Subscribe to our newsletter for exclusive discounts and competitions.
Follow us on Twitter and Instagram for up-to-date news
Watch book trailers and the Lantana Book Club, where you get exclusive author and illustrator content, on YouTube and IGTV
And check out our Not on the High Street storefront to purchase our books in stunning gift boxes with gorgeous art prints – the perfect gifts for special occasions."
You can read our reviews of a selection Lantana's titles here.